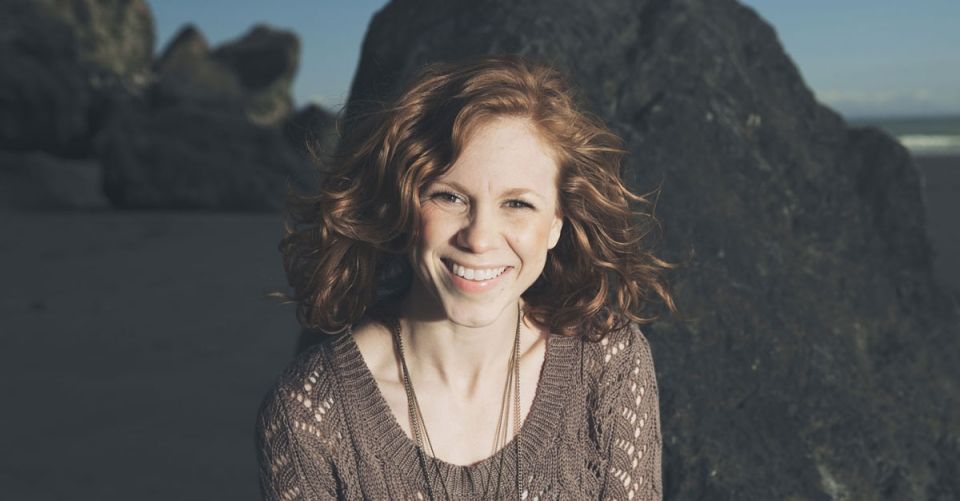 Steffany Gretzinger, popularly known for leading thousands in corporate worship with her passionate style of often bursting into a period of spontaneous singing has announced that she will be leaving her home church, Bethel, where she has been for 10 years.
She shared this news on Instagram;
"After 10 years, The Lord is sending us to Nashville, TN, It's been a long time coming, but we were in no way hurrying to leave this house, this home."
The "Love Never Fails" co-writer became well-known for making worship hits for Bethel Music, a worship ministry that organically formed as an extension of Bethel Church in Redding, California.
Since it's inception 10 years ago the worship group has grown from being a local church band to a global voice in worship music.
The songstress received the blessings of Senior Pastor; Bill Johnson and the church's leadership. She revealed they prayed and prophesied over her and gave her flowers;
"I am reminded once more how lavishly God honors our obedience. It's not easy to leave THIS, but Jesus is the JOY ever set before me, and He is leading us out!!! We are SO excited!!!
"The fire always falls on sacrifice, and these fathers and mothers that surround me have given more than the world will ever know. Heaven only knows. Thank you for not only GIVING me room, but for MAKING me room to dance. Know that I love you deeply, and my gratitude is great."
The worship leader admitted that she's been crying many tears of gratitude in this season for the leadership she's had and will continue to have in Bethel.
"Transitioning very sure that I will always be a beloved daughter here, and that we will absolutely come back home as often as we can,"
The church publicly acknowledged her transition as well. Bethel Church wrote on social media;
"This past weekend we blessed and sent off Steffany Gretzinger, who with her family has felt the call of God to Nashville," 
"Steff, your faith to follow Jesus anywhere He takes you both in worship and in life has been a constant inspiration. You've demonstrated to a generation the freedom, joy, peace, and purity that come when we abandon ourselves fully to Jesus."
"Your presence in Redding will be sorely missed, but we know that what you carry is too powerful for us to keep just for ourselves. We're excited to see how Nashville is going to be impacted by the power of God in you. Global family, we know you will miss her too!" 
ABOUT STEFFANY
Steffany Gretzinger is a Christian music singer-songwriter and was an ensemble vocalist with Bethel Music where she was involved in three of Bethel Music's releases.
She is married to Stephen Gretzinger with one child in Redding California, where she was a worship pastor at Bethel Church. She attended the Bethel School of Supernatural Ministry in 2008 and has been engaged in the worship ministry since childhood as she grew up in a musical household.
She released her first solo album, The Undoing, which was was released by Bethel Music in 2014. The album was a Billboard magazine breakthrough release, reaching No.20 in the magazine's Billboard 200, and also gained top-five status among Christian and independent albums in September 2014.
Gretzinger has been featured on two further Bethel Music albums, You Make Me Brave (2014) and  Amanda Cook's release, Brave New World. She released her second full-length studio project, Blackout in March 2018.
We're sending lots of love to Steffany on this new journey she has embarked on and we cannot wait to witness all that God is set to accomplish through her.
Source @christianpost